Choosing the Right Shower
The shower is a feature of your home that you shouldn't take for granted. After all, there's a good chance that you use it every day! The last thing you want is to put up with a shower that's not as comfortable, convenient or relaxing as it could be.
Because convenience and comfort are so important when it comes to the shower space, you should put careful thought into your shower design. There are a lot of different aspects to consider, after all – from the showerhead to the shower walls. The following are a few tips for designing the perfect shower:
Choosing your showerhead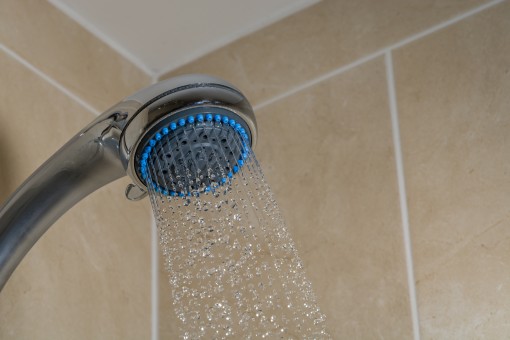 There are basically two types of showerheads that you can choose from – handheld showerheads and fixed showerheads. A fixed showerhead is permanently fixed to your shower wall or ceiling. Even though they are fixed in place, they have some flexibility in their ability to swivel.  The fixed showerhead is the most common showerhead you can find. Handheld showerheads are, however, way more flexible. This is because they are fixed to a vertical bracket that allows you to adjust their height – not to mention that the showerhead itself can be removed from the bracket. This makes it easier to spray water where you want – especially for those that are mobility challenged.
Considering spa-like additions
Different showerheads have different types of features, some of which add a more spa-like feel to the shower that can help boost your comfort and ability to relax. For example, some showerheads provide multiple massaging options that are great for those that deal with muscle pain or soreness. You can also choose to install an entire shower system. A shower system often contains showerheads, hand showers, water outlets, body sprays and more that spray water onto the user from multiple directions. You can usually control these features by choosing to turn some of them off or even regulating the pressure.
Saving water
You should look into showerheads that are more eco-friendly as well. According to the Environmental Protection Agency (EPA), the average family uses 17 percent of their yearly residential indoor water use on showering. This adds up to roughly 40 gallons of water being used a day.  By cutting down on your water usage, you not only help to reduce your environmental footprint, you'll also end up saving money on your water bills. The standard showerhead uses 2.5 gallons of water per minute. You should look for showerheads with the WaterSense label. These showerheads must not use more than 2 gallons of water per minute in order to be approved by WaterSense.
Choosing your shower walls
There are a lot of different materials that you can choose for your shower walls; however, the best option is without a doubt cast marble, also known as cultured marble. Cast marble not only lends a sophisticated and elegant look to your bathroom space, it's incredibly durable as well. You'll want to use cast marble shower walls since this material is custom-made from crushed marble and resins that will help prevent mildew, cracking, leaking, staining and damage usually experienced with other shower materials. Not to mention that cast marble shower walls don't have grout lines, which means cleaning your shower walls will become a much easier task! Custom cast marble is also incredibly flexible in that it can be custom-designed to virtually any size, space, and shape with hardly any limitations. Cast marble can also be made in a vase variety of colors and patterns to compliment any decor scheme.
These are some of the things you should consider when designing your shower space. For information about installing custom cast marble shower walls or information on the many features that we can implement into your shower design, from custom size shower bases and shower seating to custom shower shelves, decorative trim and shower borders,  contact us by phone at, (770) 478-0770, or by email at, info@synmarandcastech.com today!