Common Causes of Cracked Granite Countertops
When it comes to counter top materials, granite counter tops continues to be one of the most popular options among homeowners. This is due to its general durability, resistance to heat and its overall aesthetic quality. However, just because granite is known for being durable does not mean that it can't be cracked. The following are a few common reasons natural granite can crack. Hopefully, this will help you to avoid any cracking to your granite counter tops in the future.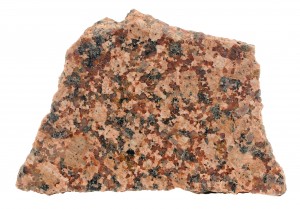 Natural fissures – Granite may contain natural fissures within it that can weaken the stone. This can cause it to crack under the right amount of pressure as well as extreme heat. While in this case, cracks occur because of bad luck, you can still minimize the chances of cracks by avoiding putting heavy weight on your counters or exposing it to extreme heat, such as placing a frying pan directly on the granite after taking it off the stove.
Poor cabinet installation — If your cabinets are not installed, secured and level, there's a chance that the granite will be more vulnerable to cracks once installed. Before having your granite counter tops measured and installed, double check that all cabinets are secured and level.
Standing on your granite counter top – If you're trying to reach the ceiling for some reason – maybe you need to change the light bulb of one of your kitchen lights – then don't try to reach it by standing on the granite counter top. First of all, it's not very safe – especially if you need to lean over from where you stand. Secondly, if you're wearing shoes, you're more likely to crack the granite. Counter tops aren't meant to handle your weight, after all. Use a ladder or a chair instead.
Dropping a heavy item on your counter top – In some unfortunate situations, your granite countertop can get cracked or chipped from a heavy object being dropped or falling on it, especially from higher distances. Make sure no heavy objects are above your counter tops that could potentially fall or be dropped that could cause damage to your counter tops.
New construction settling – New construction homes and buildings will have a natural settling process, a process where the soil beneath loses or gains moisture causing it to shift under the weight of the structure. This process usually occurs within the first five years after construction. Even though natural settling is to be expected, foundation problems, improper soil preparation during construction or extreme weather conditions will cause more damage to the structures and materials within the home, including your granite counter tops. Always have your foundation inspected when building or purchasing a new home to help identify any potential foundation problems before they arise.
If your granite counter top has experienced a crack or chip, you can call a granite fabricating professional to have it re-seamed, possibly repaired, or to have the cracked counter top replaced. For more information about custom granite counter tops, be sure to contact us at Synmar Castech today.