Prepare Yourself for Your Next Bathroom Renovation
Remodeling and renovating an older bathroom will add value and beauty to your home. But preparing for this renovation that can take a week or more is important. A bathroom under construction will not be usable until the project is completed.

Basic preparation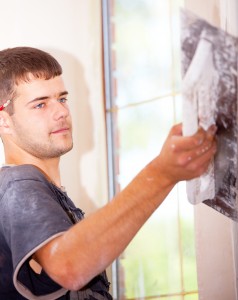 Have a new remodel plan that excites you and your family. If you are remodeling a master bathroom, inform your children that they will also be able to use the new custom bathtub or steam shower. This gives them something to look forward to in the future. It also helps everyone get through the remodeling process that is somewhat disruptive.
The bathroom to be remodeled must have everything removed. This includes shelving, pictures, mirrors, and other fixtures that may or may not be used in the new bathroom.
You can donate usable old lighting fixtures, shelves, cabinet hardware and other items you no longer want to Habitat for Humanity and other organizations. Old tubs, sinks, commodes and vanities may be recycled and have a use somewhere else. Many organizations will pick up these larger items. By donating, you are keeping your old tub and sink out of the landfill. Your donation may also qualify as a tax deduction.
The professional contractor renovating your bathroom will remove heavy items and tear up old flooring. There is bound to be dust and dirt so be prepared to do a little cleaning if necessary. Your contractor will tell you if you how you can assist in removing items or cleaning during the construction process.
Contingency plan
It's always good if your home has another bathroom. If the remodeled bathroom is a guest bathroom or master bath, you will have at least one other full bathroom to use.  If the second bathroom is only a half-bath without a tub or shower, make arrangements to bathe somewhere else such as a health club, or at a friend or family's home.
Professional services
Always work with professional contractors, plumbers and electricians when remodeling a bathroom. The process will be much quicker than a do-it-yourself project, and will help eliminate potential problems that may occur.
Synmar and Castech serves the Greater Atlanta area with custom bathroom and kitchen remodeling. Our company designs bathrooms with the finest granite, marble, quartz and other solid surface products. We can also refer you to a licensed, insured contractor if you are looking for full remodeling turnkey services.
Installation is quick and professional with a finished product that you and your family will enjoy. Contact us for a free consultation with our Synmar and Castech professional design team.