Quartz: The New Countertop Contender
When you are shopping for a new countertop, don't rule out quartz. It is being hailed as the newest countertop contender. With its style, versatility, durability and wide variety of colors and patterns, quartz can create the perfect look for your dream kitchen or bathroom.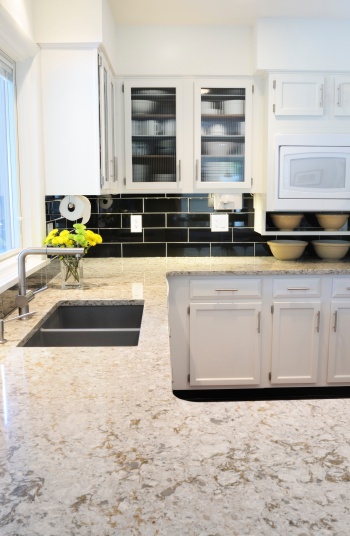 Quartz countertops are made with a mixture of a resin binder and pulverized quartz. Resin occurs naturally in the environment in plants and trees. Quartz is a mineral naturally occurring in the earth's crust. Together, these two materials make a flawless, non-porous countertop unlike anything else on the market. Quartz is available in many color options. Whether you want a black countertop with white specks or a deep, bright red countertop, you are sure to find the color you want with quartz.
Another reason quartz is gaining in popularity is because its surface is scratch and heat resistant, making it the perfect material for your kitchen countertops, bathroom countertops, an outside bar, tub deck or table top. The hardness of quartz ranks number 7 on the Mohs hardness scale, making it virtually scratch and chip proof. In addition, there is no need to seal the countertop once it is in place.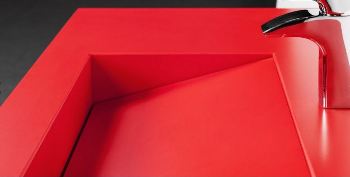 Because quartz is non-porous, it cleans up easier than most other materials do. Spilled wine, oil and other ingredients dripped on the quartz countertop will easily wipe right off. This non-porous quality makes it stain-proof as well—even with grape juice or red wine! Anything you spill on the countertop will sit on the top without sinking in. Just take a paper towel or a washcloth and wipe the spill right up.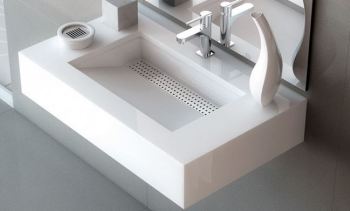 Whether you are looking to install your next countertop, tub deck, bar or table top, consider quartz as an option. It is durable, low-maintenance, eco-friendly, comes in large variety of colors and will last for many years to come. Whether you are building your dream home or seeking to remodel your home, check out the many options Synmar & Castech has to offer with custom-fabricated quartz materials.
Photo source: white and red baths via silestoneusa.com