Avoid Poor Traffic Flow When Remodeling Your Kitchen
The kitchen is an important area of the house. Not only is it where meals are prepared, but also where people love to congregate and socialize. While the game is on in the family room, half the guests are on the couch, and the other half circling the kitchen for snacks. Unfortunately, a cramped kitchen can mean uncomfortable guests. This could leave you flying solo when trying to prepare an entire Thanksgiving meal! A number of methods will ensure your kitchen never becomes a traffic jam: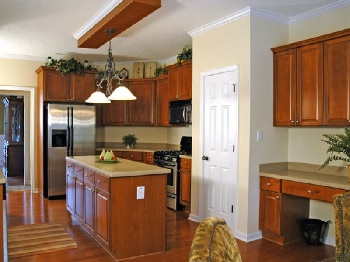 Broaden Streets — The first step toward preventing gridlock is to have wide streets. You should leave a minimum of 40 inches between counters and appliances. If you have an island, make sure you leave enough space on both sides so you are not constantly bumping into each other every time someone wants to walk behind you.
Provide Ample Seating — You can incorporate a vast number of seating styles into your kitchen. While some choose to leave room for a small table, others prefer having a bar. Always make sure the bar faces the food preparation area to maximize conversation. Also, account for the space taken up by the seating when planning your walkways.
Choose Luxury or Comfort — Sometimes, luxury and comfort are incompatible. The kitchen is one area where this might be so. While you may be tempted to invest in all of the top-of-the-line gadgets and appliances, do you really need three ovens and two microwaves? Make sure you choose the correct amount of counter space as well. Small islands and counter spaces make more room for socializing.
Another key is to account for where the appliances are placed. If you put your oven directly across from the sink, you may be bumping into each other constantly. A designer should always advise you on the best locales for major appliances, but ultimately, it is up to you to decide.
What Is Most Important to You?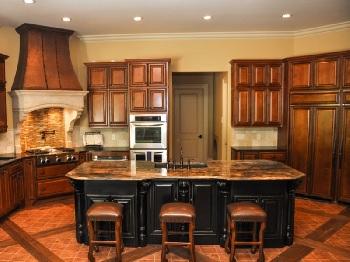 Let the space speak to you. Trying to do too much with a small space will only dampen the flow. You want your kitchen to be a place where people can gather and enjoy one of the best aspects of being at home—eating! While plenty of options exist, it is always best to consult an expert. This will save you time and money by ensuring you receive exactly what you want.
At Synmar and Castech, we offer top-of-the-line materials to outfit your kitchen. If you are considering a remodel or simply a few updates, we hope these kitchen tips will help. Contact us today for more information or to get started on the design for your kitchen remodel.