Piedrafina Marble Now Available from Synmar & Castech
Synmar & Castech is excited to introduce a brand new bathroom product: Piedrafina Marble. Piedrafina, a beautiful, earth-friendly engineered stone, is an affordable solution that combines nature and engineering to achieve the color and quality you desire for your bathroom.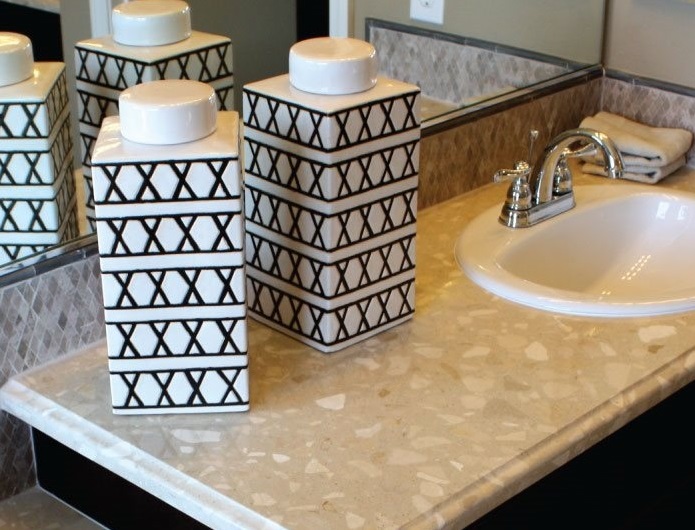 Piedrafina Marble is becoming more popular in the bathroom industry, as well as being produced using environmentally friendly raw materials. Amongst these raw materials are stones that were once thrown away. However, these selected marble stones are integrated into the manufacturing process and converted into durable, yet beautiful, stone surfaces.
Piedrafina Marble is made of approximately 95% natural marble with polyester resin binders and pigments. These resin binders give it the strength, consistency, and durability which differentiates Piedrafina Marble from less durable natural stones currently available.
Synmar & Castech offers all Piedrafina Marble colors currently available. You can view the Piedrafina color options here. In addition, our selections for this new product include multiple edge profiles, undermount sinks, and vessel sinks. Want to learn more about Piedrafina Marble? View our complete Piedrafina product page or contact the professionals at Synmar & Castech for estimates or additional information on this exciting new product.