Everything About Bathroom Sinks
If you are among the many homeowners interested in remodeling one or more bathrooms in your home, upgrading the sink and vanity top is often an excellent place to start. Completely change the aesthetic appeal of your bathroom by exploring some of today's most attractive surfaces, styles and custom sink solutions. Along with enhancing the decor of your house, new sinks will also increase your Atlanta home's resale value. Customized cast marble, granite and quartz surfaces are just a few of the many options available to you. Take a few moments to evaluate some of today's most popular sink designs and everything you need to know about creating the bathroom of your dreams.
Popular Sink and Vanity Top Surfaces
Granite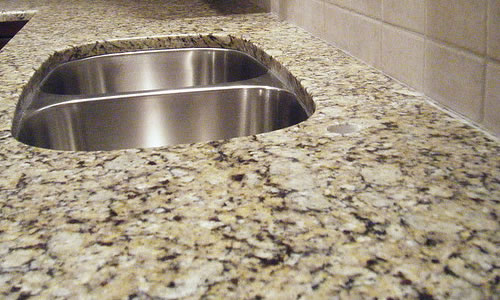 Available in a wide array of color variations, granite is a beautiful natural stone to choose for vanity tops. No two pieces of granite are the same, making the possibilities to select from seemingly endless.
For homes that already have granite surfaces in the kitchen or on tabletops, upgrading the sinks and vanity tops to match will certainly highlight the decorative style of your living space. Our high quality granite will stand the test of time and create a luxurious, elegant ambiance in any bathroom.
To compliment your new granite vanity top, consider having a beautiful porcelain or marble swirl vessel installed to replace your old sink.
Quartz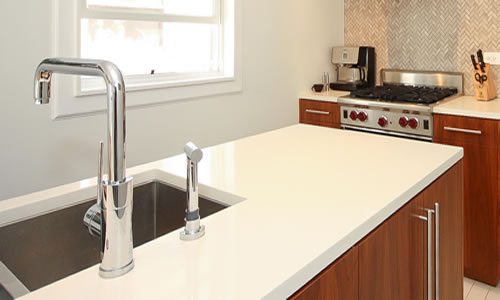 Although quartz ranks number 2 as the most abundant mineral on the planet, few materials can compete with the strength and beauty of quartz.
Harder than even granite, quartz does not scratch or stain easily which makes this material a perfect option for bathroom surfaces. The custom quartz vanity tops provided by Synmar & Castech are also completely non-porous so it will not be necessary to reseal the quartz after it's been installed. We offer four different types of quartz to our valued customers.
LG Viatera, Quartzite, Silestone and Hanstone all offer their own unique benefits to accommodate your decorative taste or custom needs. Select from many different color options or talk to a friendly member of our staff to explore a wide array of custom quartz solutions. 
Cast Marble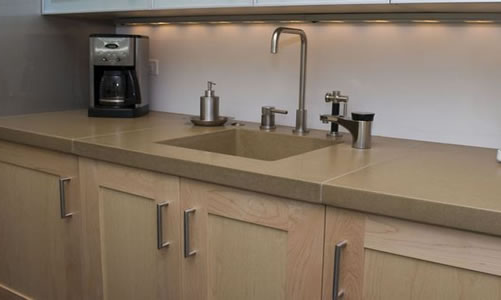 Durable, lightweight, stain resistant and easy to clean, cast marble has become one of the most popular surfaces for bathroom vanity tops or sinks.
Unlike natural stone surfaces which often must be replaced entirely when damaged, cast marble is typically very easy to repair and maintain. While traditional marble surfaces do not come in a wide variety of colors or styles, cast marble can be customized to match your bathroom's hue and style, including rustic modern designs. Also, like granite, a marble or multi-colored swirl vessel will bring your new marble vanity top to life.
To learn more about customizing your Atlanta bathroom with a new quartz, cast marble or granite vanity top, contact us today or visit our showroom to have one of our design consultants help with your design customization, and get answers to any questions you may have. Create the luxurious space you've always wanted by exploring our extensive collection of outstanding counter-top, sink and custom edging options. Since 1978 Synmar & Castech has provided customers in Georgia and surrounding states with only the most sophisticated solutions to your bathroom renovation needs.